December 2019:
Roundtable on the "Impact of Genome Editing on our Health and Environment"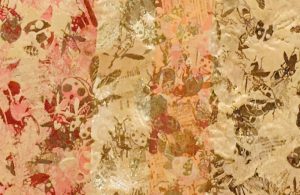 "The aim of this second roundtable on the ethics of genome editing is to raise awareness and sensitize policy-makers, researchers and the general public to the recent developments in the field of gene editing and on the ethical challenges raised in areas of research and application.
Can genome editing cure our diseases or make our babies more intelligent? Can we modify a human embryo? Could genome editing be used to preserve endangered species or to eliminate malaria? What could therefore be the impact of genome edited insects, plants and animals on our ecosystems?
The application of these new genome editing techniques raises a number of ethical concerns, from safety, justice and equity issues to impacts on future generations and the environment. This is all the more important as the power of these techniques to edit targeted genes with greater certainty and speed has allowed the scope and scale of their application to be rapidly expanded.
By bringing together eminent experts in the fields of science, law, medicine, biotechnology, ethics and philosophy, this roundtable aims to foster multidisciplinary discussions and reflections on the latest developments and on the ethical implications of genome editing in order to raise awareness and sensitize policy-makers, researchers and the general public on these issues." UNESCO website
November 2019:
UNESCO at the Geneva Peace Week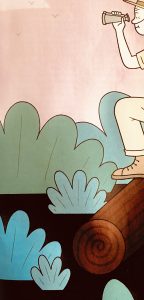 "The Geneva Peace Week will take place from 4 to 8 November 2019. Over 100 partners, including NGOs, International Organizations and Diplomatic Missions, will organize more than 70 events over five days, covering different angles and approaches to peacebuilding.
This picture by Sevrine Demarest is part of the photography exhibition "Mains de la Paix", presented by UNESCO Geneva Liaison Office, which will be on show in the passerelle at the Palais des Nations from 28 October to 8 November 2019."
UNESCO website
October 2019:
Media: Operation Decontamination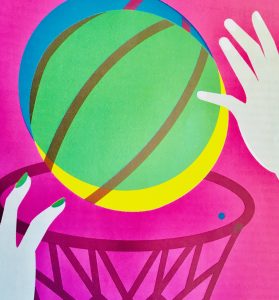 "A weakened traditional media, a profusion of information with no guarantee of reliability, blurred boundaries between facts and opinions, faltering professional ethics … journalism is "under fire", to borrow the title of a UNESCO Colloquium held on 23 March 2017. The time has come to question whether the fourth estate is still all-powerful. In recent times, it has lost credibility and struggles to regain the public's trust.
Technological, economic and political changes over the last decade have contaminated the global media arena. While the polarization of the media is an invaluable tool for democracy, it also promotes the virality of false, rigged, and often toxic, editorial content. So are we being informed or manipulated? Distinguishing between the truth and counter-truth has become increasingly difficult for the general public today."
UNESCO website
September 2019:
Activist Greta Thunberg gets preview of UNHQ ahead of climate summit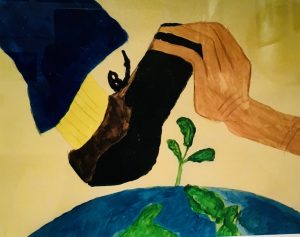 "Two days after disembarking from her carbon-free yacht in New York, teen climate activist Greta Thunberg paid a visit to UN Headquarters on Friday, after joining participants of her global climate strike movement, Fridays for Future, at the Organization's gates.
The 16-year-old and two other teens got a preview of the UN General Assembly Hall, where all 193 of the entity's Member States gather every year to discuss a wide array of international issues, and where Ms. Thunberg is scheduled to speak during the summit next month." UN website
August 2019:
UN sees progress in fight against tobacco, warns more action needed to help people quit deadly product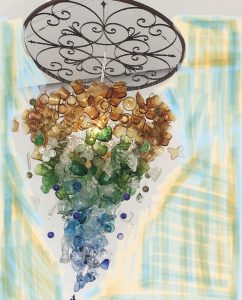 "Dr. Tedros Adhanom Ghebreyesus, WHO Director-General, said governments should implement cessation services as part of efforts to ensure universal health coverage for their citizens.
"Quitting tobacco is one of the best things any person can do for their own health," said Dr Tedros. "The MPOWER package gives governments the practical tools to help people kick the habit, adding years to their life and life to their years."
Progress is being made, with 2.4 billion people living in countries now providing comprehensive cessation services (2 billion more than in 2007). But only 23 countries are providing cessation services at the best-practice level, making it the most under-implemented MPOWER measure in terms of number of countries offering full coverage.
Tobacco cessation services include national toll-free quit lines, "mCessation" services to reach larger populations via mobile phones, counselling by primary health care providers and cost-covered nicotine replacement therapy." UN website
July 2019:
New report card shows state and value of ocean observations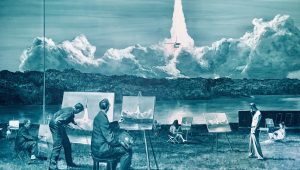 "A new Ocean Observing System report card provides insight into the status of the global ocean observing system. With the current and increasingly urgent need for nations to take decisions related to the impact of climate change, the report card highlights the need for sustained ocean monitoring.
Ocean observations provide critical data to nations for delivering marine weather and ocean services, to ensure safe and efficient maritime operations, and improving emergency response efficiency for extreme events. They are also crucial for providing scientific assessments to enable environmental prediction and adaptation to climatic change, as well as leading to more effective protection of ecosystems.
To better meet expanding societal needs, the global ocean observing system is introducing new technologies and improved capabilities." These advancements will provide more observational information in real-time and long duration high-quality data needed for detection of ocean change, as well as helping to address the lack of data in poorly sampled regions", said Dr Legler chair of the JCOMM Observations Coordination Group." UNESCO
June 2019
Don't let smoking steal life's breathtaking moments, urges UN health agency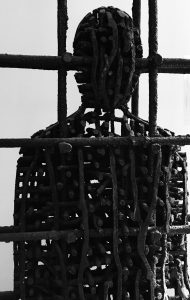 " UN health agency warned that 3.3 million tobacco-related deaths – more than 40 per cent of the total – come from lung diseases, such as cancer, chronic respiratory diseases and tuberculosis.
"We want to highlight the huge scale of tobacco-related lung diseases," he told journalists in Geneva. "Out of that 3.3 (million), about half a million people are those who are exposed to second-hand smoke and die from it…Amongst children, less than five years old, 60,000 children die every year from second-hand smoke – these are all low respiratory-tract infections."
In just a single lungful of tobacco smoke, WHO insists that the hundreds of toxins contained in it "begin damaging the lungs". This is because when smoke is inhaled, the structures that sweep mucus and dirt out of our airways are paralysed, allowing poisons in tobacco smoke to make their way into the lungs more easily.
The result of this is reduced lung function and breathlessness, owing to swollen airways and a build-up of mucus, WHO says, adding that these initial symptoms "are just part of the damage" that tobacco does to the lungs.
Although the percentage of people using tobacco globally has declined in recent decades – from 27 per cent in 2000, to 20 per cent in 2016 – WHO insists that governments are "lagging behind" their commitments to reduce tobacco use by 30 per cent by 2025.
To counter this, the UN agency is calling for quicker implementation of the WHO Framework Convention on Tobacco Control (WHO FCTC), which provides practical advice on how to implement tobacco control measures covering all sectors of government.
The Convention highlights the need for greater public awareness strategies, such as creating smoke-free indoor public spaces, workplaces and public transport, along with banning tobacco advertising, promotion and sponsorship, and significantly increasing taxes on tobacco products, which should be sold with graphic health warnings.
In parallel to these activities, WHO's advice remains that it's never too late to quit smoking, as lung function improves within two weeks of stopping.
"Quitting tobacco use has the potential to reverse some, but not all, of the damage done by tobacco smoke to the lungs," WHO says. "Quitting as soon as possible is therefore essential to prevent the onset of chronic lung disease, which is potentially irreversible once it has developed."
To help people who want to quit, WHO also recommends the implementation of a toll-free 'quitline' service which offers behavioural counselling to callers, helping to boost quit rates by as much as four per cent. Mobile phone-based support for people who want to quit has also proved successful, the UN agency maintains."
UN Website
May 2019
A free press is 'cornerstone' for accountability and 'speaking truth to power': Guterres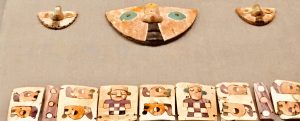 No democracy is complete without access to transparent and reliable information, said António Guterres, describing unfettered journalism as "the cornerstone for building fair and impartial institutions, holding leaders accountable and speaking truth to power."
"This years commemorations which began on Thursday across the world, are focussing on the powerful role that good reporting plays in championing democracy and free elections, when disinformation is becoming a larger problem in even the world's oldest and most sophisticated democratic systems.
"Facts, not falsehoods, should guide people as they choose their representatives", said the UN chief, noting that "while technology has transformed the ways in which we receive and share information, sometimes it is used to mislead public opinion or to fuel violence and hatred."
According to the UN Educational, Scientific and Cultural Organization almost 100 journalists were killed going about their work in 2018, with hundreds imprisoned. A total of 1,307 journalists were killed between 1994, and last year.
Mr. Guterres said he was "deeply troubled by the growing number of attacks and the culture of impunity…When media workers are targeted, societies as a whole pay a price." UN website
UN, global health agencies sound alarm on drug-resistant infections; new recommendations to reduce 'staggering number' of future deaths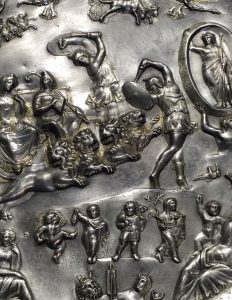 "Currently, at least 700,000 people die each year due to drug-resistant diseases, including 230,000 people who die from multidrug-resistant tuberculosis.
More and more common diseases, including respiratory and urinary tract infections, as well as sexually transmitted infections, are untreatable; lifesaving medical procedures are becoming much riskier, and our food systems are increasingly precarious, says the report.
"We are at a critical point in the fight to protect some of our most essential medicines," said Tedros Adhanom Ghebreyesus, WHO Director-General and Co-Chair of the IACG. "This report makes concrete recommendations that could save thousands of lives every year."
The world is already feeling the economic and health consequences as crucial medicines become ineffective. Without investment from countries in all income brackets, future generations will face the disastrous impacts of uncontrolled antimicrobial resistance.
Recognizing that human, animal, food and environmental health are closely interconnected, the report calls for a coordinated, multisectoral 'One Health' approach.
It recommends countries:
prioritize national action plans to scale-up financing and capacity-building efforts;

put in place stronger regulatory systems and support awareness programs for responsible and prudent use of antimicrobials by professionals in human, animal and plant health;

invest in ambitious research and development for new technologies to combat antimicrobial resistance; and

urgently phase out the use of critically important antimicrobials as growth promoters in agriculture.
"Antimicrobial resistance is one of the greatest threats we face as a global community. This report reflects the depth and scope of the response needed to curb its rise and protect a century of progress in health," said Amina Mohammed, UN Deputy Secretary-General and Co-Chair of the IACG.
"It rightly emphasizes that there is no time to wait, and I urge all stakeholders to act on its recommendations and work urgently to protect our people and planet and secure a sustainable future for all," she added." UN website
April 2019
Karen Uhlenbeck, first woman to receive Abel Prize in mathematics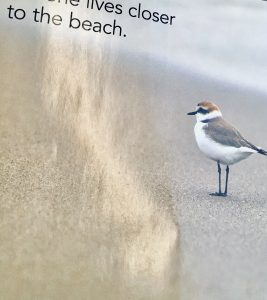 "UNESCO Director-General Audrey Azoulay has congratulated mathematician Karen Uhlenbeck (USA), the first woman to receive the Abel Prize from the Norwegian Academy of Science and Letters, for her fundamental work in geometric analysis and gauge theory that has radically changed the landscape of mathematics.
"Awarding this prestigious prize to Karen Uhlenbeck is a tremendous encouragement for women scientists. In the age of artificial intelligence and digital revolution, mathematics is a universal language and women must play their full part. Because diversity fosters innovation, we need brilliant minds, like Karen Uhlenbeck, in science, new technologies and innovation, to tackle the complex challenges of the 21st century," said the Director-General.
Today, only three of ten researchers in the world are women, as demonstrated by UNESCO Science Report, and only 3% of Nobel Prizes in the sciences have been awarded to female researchers.
Mathematics, a prestigious discipline that gives rise to innovation in many areas, is one of the scientific fields in which women are least well represented at the highest level. Since the creation of the three most prestigious international mathematics awards (Fields, Wolf and Abel), 142 laureates have been recognized, only two of them female: Maryam Mirzakhani, 2014 Fields Medal, and now Karen Uhlenbeck."
UNESCO website
March 2019
International Women's Day: Empowering more women decision-makers 'essential', says Guterres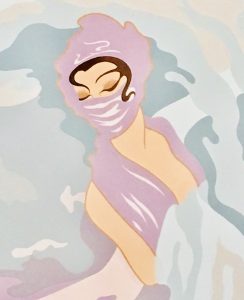 "Gender equality is fundamentally a question of power" he stated, saying that a still male-dominated world has "ignored, silenced and oppressed women for centuries – even millennia".
Despite women's achievements and successes, their voices are still routinely overlooked, and their opinions ignored, with everyone paying the price for inequality and oppression.
"Increasing the number of women decision-makers is essential", Mr. Guterres remarked, adding that the UN has reached gender parity among its leaders around the world.
Shocking statistics
General Assembly President María Fernanda Espinosa Garcés told the event that she had mixed feelings about the Day.
"On the one hand, it is important that we celebrate the gains we have made", she said, noting that Barbados, Ethiopia, Georgia, Romania and Trinidad and Tobago welcomed their first female leaders last year and, among other firsts, Uruguay saw its first conviction for femicide.
However, she regretted that nearly four decades after the Convention on the Elimination of All Forms of Discrimination Against Women was adopted and some 25 years after the landmark Beijing Declaration and Platform for Action, "we are still not even close to equal".
On pretty much any measure of development, women are behind, she said. "Every woman and girl knows that her lived reality is very different to that of her father or brother" Ms. Espinosa said, adding: These statistics are shocking". " UN website
Ocean life faces 'onslaught of threats' from human activity, but tools exist to save it
"This is the first time that World Wildlife Day has focused on life below water, the crucial importance of marine species to human development, and how we can continue to save marine biodiversity for future generations.
Marine wildlife has sustained human civilizations for thousands of years, providing food; materials for construction; and enriching lives culturally, spiritually and recreationally. Today, some three billion people depend on marine and coastal biodiversity for their livelihoods.
But human activity is posing major problems, both for the planet's oceans and for human lives, particularly in coastal communities. These problems include the over-exploitation of marine species, pollution, the loss of coastal habitats and climate change. Around one-third of fish stocks are being consumed at unsustainable levels, and up to half the world's coral reefs have been lost due to factors such as warming sea temperatures, ocean acidification and a range of land-based activities.
However, international frameworks to halt or reverse these negative trends have existed for some time. For example, the targets of the internationally agreed Sustainable Development Goal 14- for the conservation and sustainable use of the oceans, seas and marine resources – call for restrictions on the trade of marine species; the Clean Seas campaign, the world's largest global alliance for combatting marine plastic pollution, with commitments covering more than 60 per cent of the world's coastlines, is supported by 57 countries; whilst some 143 states back the Regional Seas Program to promote the sustainable management and use of marine and coastal environments.
This year, UN Environment's Wild for Life campaign, which aims to conserve wildlife on land and oceans, has ramped up its awareness-raising efforts, with the addition of new advocates, including actor Adrian Grenier, best known for playing Vincent Chase in the TV series Entourage, who was designated a UN Environment Goodwill Ambassador in 2018 in recognition of his long-standing environmental activism."
UN website
February 2019
International Mother Language Day
21 February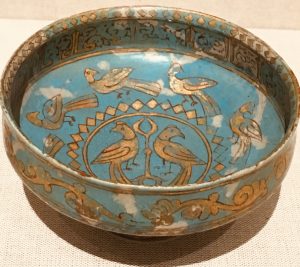 "Languages, with their complex implications for identity, communication, social integration, education and development, are of strategic importance for people and planet. Yet, due to globalization processes, they are increasingly under threat, or disappearing altogether. When languages fade, so does the world's rich tapestry of cultural diversity. Opportunities, traditions, memory, unique modes of thinking and expression — valuable resources for ensuring a better future — are also lost.
At least 43% of the estimated 6000 languages spoken in the world are endangered. Only a few hundred languages have genuinely been given a place in education systems and the public domain, and less than a hundred are used in the digital world.
International Mother Language Day has been observed every year since February 2000 to promote linguistic and cultural diversity and multilingualism.
Languages are the most powerful instruments of preserving and developing our tangible and intangible heritage. All moves to promote the dissemination of mother tongues will serve not only to encourage linguistic diversity and multilingual education but also to develop fuller awareness of linguistic and cultural traditions throughout the world and to inspire solidarity based on understanding, tolerance and dialogue.
Every two weeks a language disappears taking with it an entire cultural and intellectual heritage.
Linguistic diversity is increasingly threatened as more and more languages disappear. Globally 40 per cent of the population does not have access to an education in a language they speak or understand. Nevertheless, progress is being made in mother tongue-based multilingual education with growing understanding of its importance, particularly in early schooling, and more commitment to its development in public life.
Multilingual and multicultural societies exist through their languages which transmit and preserve traditional knowledge and cultures in a sustainable way." UN website
International Day of Women and Girls in Science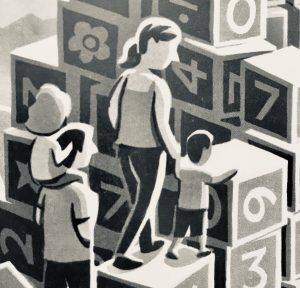 "The International Day of Women and Girls in Science, celebrated on 11 February, is implemented by UNESCO in collaboration institutions and civil society partners that aim to promote women and girls in science. This Day is an opportunity to promote full and equal access to and participation in science for women and girls.
Gender equality is a global priority for UNESCO, and the support of young girls, their education and their full ability to make their ideas heard are levers for development and peace.
Tackling some of the greatest challenges of the Agenda for Sustainable Development — from improving health to combatting climate change — will rely on harnessing all talent. That means getting more women working in these fields. Diversity in research expands the pool of talented researchers, bringing in fresh perspectives, talent and creativity. This Day is a reminder that women and girls play a critical role in science and technology communities and that their participation should be strengthened." UNESCO website
World Radio Day 2019
"The eighth edition of World Radio Day is being held on February 13, 2019 under the theme: Dialogue, Tolerance and Peace. UNESCO invites all radio stations, regulatory bodies and related organizations to join it, as it celebrates the impact of radio in pursuing of a more peaceful and tolerant world.
Radio informs, transforms and unites us. It brings together people and communities from all backgrounds to foster positive dialogue for change. More specifically, radio is the perfect medium to counter the appeals for violence and the spread of conflict. We call on radio stations around the world to showcase the importance of radio as a force for civic participation and development as well as for celebrating humanity in its diversity.
World Radio Day 2019 will focus on the following sub-themes:
Promoting Dialogue and Participation
Radio can be an excellent platform for dialogue and civic participation that allows different perspectives on conflicting issues to be shared, so as to raise awareness, inspire understanding and pave the way for positive action.
Uniting under common concerns
Radio has the power to bring the population together by stimulating public debate on common issues of concern. Focusing on common causes, people can raise above their difference and work together to address common concerns.
European Radio Show is organizing a World Radio Contest, with the support of UNESCO. Radio stations are invited to produce a specific sound production or a production as part of a recurrent programme on their station under the theme "Dialogue, tolerance and peace".
UNESCO website
January 2019
Official launch event of the International Year of the Periodic Table of Chemical Elements

When, local time:
Tuesday, 29 January 2019 –
10:00am to 7:00pm
Where:
France, Paris
Type of Event:
Category 4- International Congress
Contact:
"On 20 December 2017, the United Nations General Assembly during its 74th Plenary Meeting proclaimed 2019 as the International Year of the Periodic Table of Chemical Elements (IYPT 2019). Based on the 202 EX/Decision 43, the IYPT2019 was adopted by the UNESCO General Conference at its 39th Session (39 C/decision 60).
The IYPT2019 aims to recognize the importance of the Periodic Table of Chemical Elements as one of the most important and influential achievements in modern science reflecting the essence not only of chemistry, but also of physics, biology and other basic sciences disciplines." UNESCO website
The Week of Sound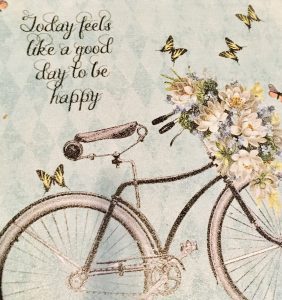 "The Week of Sound was proclaimed at the 39th session of UNESCO's General Conference in 2017 to take place in January each year.
Sound is important to all ages and permeates through economic, environmental, societal, medical, industrial and cultural dimensions. It contributes to our individual and collective behaviour, helping to shape the relationships we form with others.
Due to its diverse range of competences, UNESCO is the best-placed institution to address sound-related issues, namely those involving the sound environment; health; sound recording, reproduction and conservation technology; the relation between image and sound; and musical and sound expression.
As part of the Organization's commitment to building sustainable societies, UNESCO raises awareness for the best practices relating to sound in all areas of life among Member States to strengthen our capacity to coexist peacefully." UNESCO website
Digital Revolution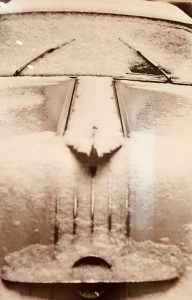 "You don't need to look far or long to see how digital technology is transforming our world. The availability of more and faster internet connections, satellite data and imagery, plus advances in machine learning and artificial intelligence (AI) have made our lives and our economies unrecognizable from just a generation ago.
These innovations and others offer new means of addressing complex global challenges, with the potential to unlock long-term and sustainable prosperity for people and planet. However, this unprecedented transformation also poses a serious risk of widening the gap between the "haves" and the "have-nots" and fuelling even greater inequalities both between and within countries.
As part of our commitment to leave no one behind, UNDP is engaging with these issues from both a programmatic and policy perspective. We're harnessing technology and innovation to deliver more and better results in the countries and communities where we work. We're also seeking opportunities to put transformative technologies in the hands of the poor and marginalized." UN website