UN 2020
December 2020:
How can my family safely spend time outside together?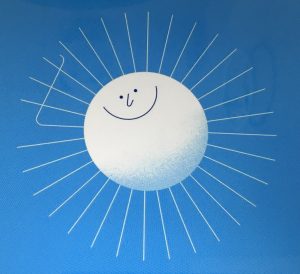 Staying physically active is one of the best ways every member of the family can keep their minds and bodies healthy. By taking some key steps, you can help your family minimize the risk of exposure to the COVID-19 virus.
When planning outings, try to avoid peak times and crowded settings and take routes that are less congested wherever possible.

Consider packing a hand sanitizer with at least 60 per cent alcohol, disinfecting wipes, tissues, extra fabric masks and a resealable bag to store the mask while not in use (e.g. while eating or drinking).

Before leaving the house, check to make sure all family members feel well and are symptom-free.

Remind each other to follow key precautions while outside, such as staying at least one metre away from others, wearing a fabric mask when close to people outside your household, not touching your face (eyes, nose, mouth) or the mask surface, and frequently washing or sanitizing your hands.

If you decide to eat outside, bring your own food and utensils. If this is not possible, choose the safest food option, such as take-out rather than eating indoors. Don't forget to wash or sanitize your hands before eating.

Once you come home, make sure to first wash your hands with soap and water for at least 20 seconds." UNICEF website
November 2020:
The toxic truth
Children's exposure to lead pollution undermines a generation of future potential
"Around 1 in 3 children – up to 800 million globally – has blood lead levels at or above 5 micrograms per decilitre (µg/dL), a level that the World Health Organization and the United States Centers for Disease Control and Prevention have stated it requires global and regional interventions.
This joint report by UNICEF and Pure Earth notes that lead is a potent neurotoxin that causes irreparable harm to children's brains. It is particularly destructive to babies and children under the age of 5 as it damages their brain before they have had the opportunity to fully develop, causing them lifelong neurological, cognitive and physical impairment. Childhood lead exposure has also been linked to mental health and behavioural problems and an increase in crime and violence. Older children suffer severe consequences, including increased risk of kidney damage and cardiovascular diseases in later life, the report says.
It is clear from evidence compiled that lead poisoning is a much greater threat to the health of children than previously understood. Although much more research needs to be conducted, enough data have recently emerged for decisive action to begin – and it must begin now."
UNICEF website
October 2020:
The challenge of reducing food loss and waste during COVID-19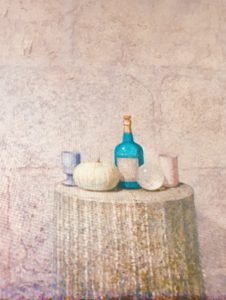 This year we celebrate the first ever observance of the International Day of Awareness of Food Loss and Waste. It also comes during the global COVID-19 pandemic, that has brought about a global wake-up on the need to transform and rebalance the way our food is produced and consumed.
The COVID-19 pandemic continues generating significant challenges to food security in many countries. Disruptions in supply chains, quarantine measures, the closure of much of the hospitality industry and schools… All these measures have resulted in a loss of markets for producers and distributors, making the situation even more challenging while dealing with high levels of food waste.
At the downstream end of the supply chain, with panic buying and stockpiling by consumers, supermarkets, which are often key donors to food banks, struggled to keep their shelves stocked and are unable to donate food. Meanwhile, much of the food purchased by households was discarded as food waste, because of a misunderstanding of date marking and improper storage of these household food items.
We need to be aware of the importance of the issue of food loss and waste now more than ever in order to promote and implement our global efforts towards resolving it."
UN website
September 2020:
Gender Quality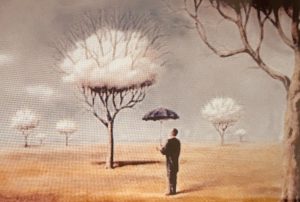 "Women and girls represent half of the world's population and, therefore, also half of its potential. Unfortunately, there is still a long way to go to achieve full equality of rights and opportunities between men and women. It is of paramount importance to end the multiple forms of gender violence and secure equal access to quality education and health, economic resources and participation in political life for both women and girls and men and boys. It is also essential to achieve equal opportunities in access to employment and to positions of leadership and decision-making at all levels.
It has been shown that empowering women spurs productivity and economic growth." UN website
August 2020:
Corruption and COVID-19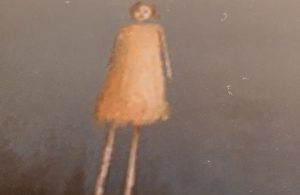 "Corruption, the abuse of public office for private gain, is about more than wasted money: it erodes the social contract and corrodes the government's ability to help grow the economy in a way that benefits all citizens. Corruption was a problem before the crisis, but the COVID-19 pandemic has heightened the importance of stronger governance for three reasons.
First, governments around the world are playing a bigger role in the economy to combat the pandemic and provide economic lifelines to people and firms. This expanded role is crucial but it also increases opportunities for corruption. To help ensure the money and measures are helping the people who need it most, governments need timely and transparent reporting, ex-post audits and accountability procedures, and close cooperation with civil society and the private sector.
Curbing corruption requires government ownership of reforms, international cooperation, and a joint effort with civil society and the private sector. It also involves political will and the assiduous implementation of reforms over months and years.
This crisis will sharpen our focus on governance in the years ahead because of the pandemic's devastating effects and costs for people and economies. Countries can't afford to lose precious resources at the best of times, and even less so during and after the pandemic. If ever there was a time for anti-corruption reforms, it is now."
UN website
July 2020:
The Next Normal!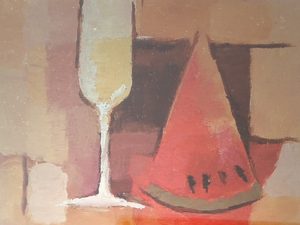 "UNESCO was founded in the wake of the World War II, born of the conviction that the unprecedented conflict could give rise to a better, more united world. Since wars begin in the minds of men and women, it is in the minds of men and women that a better world must be constructed, argued the Organization's founders. Their idea is more pertinent than ever as countries begin to emerge from the global COVID-19 crisis, which has called into question our priorities, our ways of life and the functioning of our societies.
People across the globe showed solidarity during the health emergency and saw how enhanced cooperation can help build a better future. But as the world begins to emerge from the pandemic, we tend to forget the lessons we learnt and "get back to normal," disregarding the cost of what we regard as normal to our environment, economies, public health and societies.
UNESCO is launching a global campaign challenging our perception of normality. The 2'20" film does not rely on complicated arguments to prove its point. It simply presents factual information about the world before and during the pandemic. Put together, these facts invite viewers to question their ideas about what is normal, suggesting that we have accepted the unacceptable for far too long. Our previous reality can no longer be accepted as normal. Now is the time for change.
As the intellectual agency of the United Nations, the United Nations Educational, Scientific and Cultural Organization (UNESCO) believes that the need for lasting change must take root in the hearts and minds of people everywhere before it can become reality.
The campaign is part of a wider effort by UNESCO to reflect on the world to come, notably through the UNESCO forum initiative, a laboratory of ideas bringing together prominent thinkers, a series of panel debates on the future of culture and the cultural industries, the Futures Literary Network, as well as the Future of education program and the global recommendations for open science. These are major issues that UNESCO started working on long before they were brought centre-stage by pandemic." UNESCO website
June 2020:
Protecting environment to reduce pandemic risks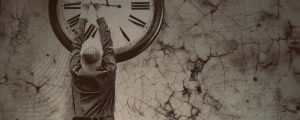 "To support nations in their efforts to address the socio-economic and environmental impacts of COVID-19, UNEP will coordinate its work with the rest of the UN system. Examples of interventions include:
Supporting decision makers to deal with the spike in hazardous waste – such as personal protective equipment, electronics and pharmaceuticals – in a way that does not further damage human health or the environment.

A zoonotic risk and response programme to improve countries' ability to reduce threats through nature-positive approaches – including a new global mapping of risks from the unregulated wildlife trade, habitat fragmentation and biodiversity loss.

Promoting expanded opportunities for investing in nature and sustainability as part of the response to the COVID-19 crisis – including through existing funds UNEP manages and economic stimulus packages that countries are planning.

Reaching real economy actors to rebuild, scale up and accelerate sustainable consumption and production, and create new green job – including reaching businesses through partnerships with UN agencies, finance, government and private sector institutions, and revitalizing markets and supply chains for green and sustainable products.

Reviewing the implications of moving environmental governance and multilateralism towards virtual, and thus lower environmental footprint, meeting platforms." UN website
May 2020:
Online High-level Dialogue on Press Freedom and Tackling Disinformation in the COVID-19 context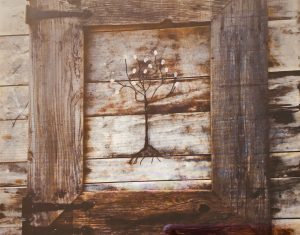 "UNESCO's flagship event of World Press Freedom Day will bring together UN Secretary-General António Guterres, UNESCO Director-General Audrey Azoulay, UN High Commissioner for Human Rights, Michelle Bachelet, journalist President of the International Federation of Journalists, Maria Ressa, investigative journalist from the Philippines, founder of the Rappler news website, and the Secretary General of Reporters Without Borders, Christophe Deloire, alongside a number of other high level participants. Prominent Mexican-born American journalist Jorge Ramos will moderate the debate.
The event will be organized with the support of members of the Group of Friends of the Safety of Journalists at UNESCO.
Aim
Use the occasion of World Press Freedom Day to draw global attention to the need for press freedom and independent journalism to provide reliable, life-saving information during the COVID-19 pandemic.
Primary Targets
Governments (advocacy); general public (awareness-raising)
Proposed Time
4 May 2020, 17:00 – 18:30 CET (timeslot to be confirmed according to regional participation of the guests)
Format & Participants
Moderated by a prominent journalist, the event will be streamed live online through Facebook Live and YouTube. Following brief opening remarks by the UN Secretary-General and the UNESCO Director-General, the moderator will lead an open discussion between panelists on the following themes relating to the COVID-19 crisis:
The importance of journalism in navigating the crisis

Fighting misinformation and rumours

Journalists on the front lines: ensuring their health and safety

The role of governments: protecting press freedom and independent journalism

The role of social media and technology: supporting journalism and fighting misinformation" UNESCO website
April 2020
UNESCO mobilizes 122 countries to promote open science and reinforced cooperation in the face of COVID-19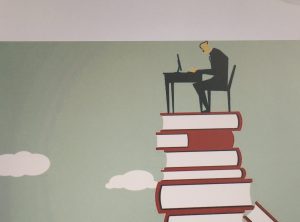 "UNESCO on 30 March hosted an online meeting of representatives of ministries in charge of science all over the world. Participants included 77 ministers, including governmental secretaries representing a total of 122 countries, as well as Mariya Gabriel, European Commissioner for Innovation, Research, Culture, Education and Youth, Sarah Anyang Agbor, African Union Commissioner for Human Resources, Science and Technology, Moisés Omar Halleslevens Acevedo, former Vice President of Nicaragua and Dr Soumya Swaminathan, the World Health Organization's Chief Scientist.
The objective of the meeting was to exchange views on the role of international cooperation in science and increased investment in the context of COVID-19.
The key issue of open science, for which UNESCO has been working on an International Recommendation since November 2019, was a major topic of discussion.
UNESCO Director-General Audrey Azoulay called on governments to reinforce scientific cooperation and integrate open science in their research programmes to prevent and mitigate global crises.
"The COVID-19 pandemic raises our awareness of the importance of science, both in research and international cooperation. The present crisis also demonstrates the urgency of stepping up information sharing through open science. The time has come for us to commit all together," the Director-General declared.
According to Ms. Swaminathan, Chief Scientist at WHO, "collaboration is really critical for knowledge and data sharing as well as in advancing COVID-19 research. At a time when trade and transport barriers are impeding the movement of critical materials, it is important to underline that science be allowed to lead the global response to this pandemic."
Ms. Anyang Agbor of the African Union stressed that "Africa needs a stronger research enterprise that mobilizes academia, and the public and private sectors. The African Union, at the end of 2019, acknowledged Open Science as a game changer in addressing inequalities."
The international scientific community has been mobilized around the emergency for several weeks, notably by sharing and making universally available the results of research and an unprecedented reform of their working methods (major scientific journals have made content regarding the virus accessible to all, more than 1,000 research articles have been published in open access in response to WHO's appeal, international research consortiums were established in a matter of days allowing for rapid progress including the sequencing of the virus's DNA over just a few weeks).
"We all depend on science to survive", concluded Marcos Pontes, Minister of Science, Technology, Innovation and Communication from Brazil.
Regarding open science, the agenda of the meeting featured:
The pooling of knowledge, measures to support scientific research, and the reduction of the knowledge gap among countries

The mobilization of decision makers, researchers, innovators, publishers and civil society to allow free access to scientific data, research findings, educational resources and research facilities

The Reinforcement of links between science and policy decisions, to meet societal needs

The opening of science to society while borders are closed" UNESCO website
March 2020
258 million workers in the world are over-educated for their jobs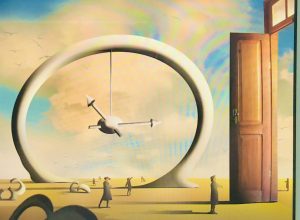 "More than 935 million workers in the world have jobs that don't match their educational level: 72% of them (677 million) are under-educated for their jobs, while the remaining 28% (258 million) are over-educated. This new data in ILOSTAT covers 114 countries, which means that the actual global figures are probably much higher.
Under-education and over-education coexist
In all countries there are workers who are under-educated and workers who are over-educated for the jobs they hold. However, in the majority (74%) of countries with data, the share of under-educated workers is higher than that of over-educated workers.
What is more, under-education is clearly an issue in developing countries (although not exclusively). In all the low-income countries with data, under-education is more prevalent than over-education. However, this is true in only half of high-income countries with data." UN website
February 2020
International Day of Women and Girls in Science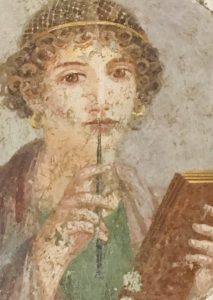 When :
from Tuesday 11 February, 2020
09:00
to Tuesday 11 February, 2020
15:00
Type of event :
Special Event
Where :
UNESCO Headquarters, 7, place de Fontenoy, 75007, Paris, France
This year, the celebration of the Day at UNESCO Headquarters will gather experts from different sectors and backgrounds including key scientific partners, talented women scientists rewarded through the L'Oréal-UNESCO For Women in Science Programme, representatives of UNESCO scientific networks and Chairs. The invited speakers and participants will discuss and examine the issue of gender gap in science, also drawing on the conclusions of the Conference "A Global Approach to the Gender Gap in Mathematical, Computing, and Natural Sciences: How to Measure It, How to Reduce It?", held in November 2019 at the Abdus Salam International Centre for Theoretical Physics (ICTP).
The event is organized in partnership with the International Council of Science, and will be held in English and French. It will be open to UNESCO Permanent Delegations and staff members, scientists and partners from the private sector based in Paris."
UNESCO website
January 2020
JOIN THE UN75 CONVERSATION: HERE'S HOW!
IT'S OUR WORLD. AND OUR FUTURE. SO IT'S TIME FOR EVERYONE, EVERYWHERE TO TALK ABOUT WHAT WE WANT OUR FUTURE TO BE.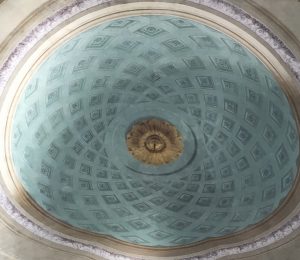 "To mark its 75th anniversary in 2020, the United Nations is igniting a people's debate, UN75. Launched by UN Secretary-General António Guterres, it promises to be the largest and furthest-reaching global conversation ever on building the future we want.
In a world of dramatic changes and complex challenges, from the climate crisis to population shifts to the unknown course of technology, we need collective action more than ever before. Through UN75, the United Nations will encourage people to put their heads together to define how enhanced international cooperation can help realize a better world by 2045, the UN's 100th birthday.
At this pivotal moment in history, UN75 asks three big questions:
Anyone can join the conversation. Online and offline, in formal and informal dialogues, UN75 will involve as many people as possible, ideally in all 193 UN Member States. Together, they will share their hopes and fears, assess current and future risks and opportunities, and source solutions for global cooperation.
Parallel global opinion polling and media analysis will provide statistically representative data. Consolidated views and ideas will be presented to world leaders and widely disseminated.
For the United Nations, UN75 will be a year of listening and learning. UN organizations, country teams and key stakeholders will have pivotal roles in taking three actions:
1.
WHAT KIND OF FUTURE DO WE WANT TO CREATE?
2.
ARE WE ON TRACK?
3.
WHAT ACTION IS NEEDED TO BRIDGE THE GAP?"
UN website