UN 2020
May 2020:
Online High-level Dialogue on Press Freedom and Tackling Disinformation in the COVID-19 context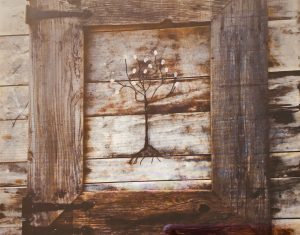 "UNESCO's flagship event of World Press Freedom Day will bring together UN Secretary-General António Guterres, UNESCO Director-General Audrey Azoulay, UN High Commissioner for Human Rights, Michelle Bachelet, journalist President of the International Federation of Journalists, Maria Ressa, investigative journalist from the Philippines, founder of the Rappler news website, and the Secretary General of Reporters Without Borders, Christophe Deloire, alongside a number of other high level participants. Prominent Mexican-born American journalist Jorge Ramos will moderate the debate.
The event will be organized with the support of members of the Group of Friends of the Safety of Journalists at UNESCO.
Aim
Use the occasion of World Press Freedom Day to draw global attention to the need for press freedom and independent journalism to provide reliable, life-saving information during the COVID-19 pandemic.
Primary Targets
Governments (advocacy); general public (awareness-raising)
Proposed Time
4 May 2020, 17:00 – 18:30 CET (timeslot to be confirmed according to regional participation of the guests)
Format & Participants
Moderated by a prominent journalist, the event will be streamed live online through Facebook Live and YouTube. Following brief opening remarks by the UN Secretary-General and the UNESCO Director-General, the moderator will lead an open discussion between panelists on the following themes relating to the COVID-19 crisis:
The importance of journalism in navigating the crisis

Fighting misinformation and rumours

Journalists on the front lines: ensuring their health and safety

The role of governments: protecting press freedom and independent journalism

The role of social media and technology: supporting journalism and fighting misinformation" UNESCO website
April 2020
UNESCO mobilizes 122 countries to promote open science and reinforced cooperation in the face of COVID-19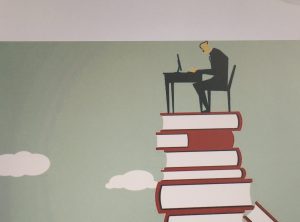 "UNESCO on 30 March hosted an online meeting of representatives of ministries in charge of science all over the world. Participants included 77 ministers, including governmental secretaries representing a total of 122 countries, as well as Mariya Gabriel, European Commissioner for Innovation, Research, Culture, Education and Youth, Sarah Anyang Agbor, African Union Commissioner for Human Resources, Science and Technology, Moisés Omar Halleslevens Acevedo, former Vice President of Nicaragua and Dr Soumya Swaminathan, the World Health Organization's Chief Scientist.
The objective of the meeting was to exchange views on the role of international cooperation in science and increased investment in the context of COVID-19.
The key issue of open science, for which UNESCO has been working on an International Recommendation since November 2019, was a major topic of discussion.
UNESCO Director-General Audrey Azoulay called on governments to reinforce scientific cooperation and integrate open science in their research programmes to prevent and mitigate global crises.
"The COVID-19 pandemic raises our awareness of the importance of science, both in research and international cooperation. The present crisis also demonstrates the urgency of stepping up information sharing through open science. The time has come for us to commit all together," the Director-General declared.
According to Ms. Swaminathan, Chief Scientist at WHO, "collaboration is really critical for knowledge and data sharing as well as in advancing COVID-19 research. At a time when trade and transport barriers are impeding the movement of critical materials, it is important to underline that science be allowed to lead the global response to this pandemic."
Ms. Anyang Agbor of the African Union stressed that "Africa needs a stronger research enterprise that mobilizes academia, and the public and private sectors. The African Union, at the end of 2019, acknowledged Open Science as a game changer in addressing inequalities."
The international scientific community has been mobilized around the emergency for several weeks, notably by sharing and making universally available the results of research and an unprecedented reform of their working methods (major scientific journals have made content regarding the virus accessible to all, more than 1,000 research articles have been published in open access in response to WHO's appeal, international research consortiums were established in a matter of days allowing for rapid progress including the sequencing of the virus's DNA over just a few weeks).
"We all depend on science to survive", concluded Marcos Pontes, Minister of Science, Technology, Innovation and Communication from Brazil.
Regarding open science, the agenda of the meeting featured:
The pooling of knowledge, measures to support scientific research, and the reduction of the knowledge gap among countries

The mobilization of decision makers, researchers, innovators, publishers and civil society to allow free access to scientific data, research findings, educational resources and research facilities

The Reinforcement of links between science and policy decisions, to meet societal needs

The opening of science to society while borders are closed" UNESCO website
March 2020
258 million workers in the world are over-educated for their jobs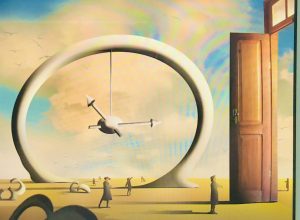 "More than 935 million workers in the world have jobs that don't match their educational level: 72% of them (677 million) are under-educated for their jobs, while the remaining 28% (258 million) are over-educated. This new data in ILOSTAT covers 114 countries, which means that the actual global figures are probably much higher.
Under-education and over-education coexist
In all countries there are workers who are under-educated and workers who are over-educated for the jobs they hold. However, in the majority (74%) of countries with data, the share of under-educated workers is higher than that of over-educated workers.
What is more, under-education is clearly an issue in developing countries (although not exclusively). In all the low-income countries with data, under-education is more prevalent than over-education. However, this is true in only half of high-income countries with data." UN website
February 2020
International Day of Women and Girls in Science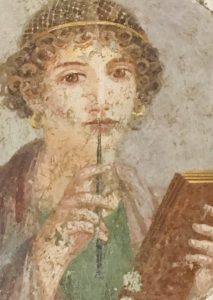 When :
from Tuesday 11 February, 2020
09:00
to Tuesday 11 February, 2020
15:00
Type of event :
Special Event
Where :
UNESCO Headquarters, 7, place de Fontenoy, 75007, Paris, France
This year, the celebration of the Day at UNESCO Headquarters will gather experts from different sectors and backgrounds including key scientific partners, talented women scientists rewarded through the L'Oréal-UNESCO For Women in Science Programme, representatives of UNESCO scientific networks and Chairs. The invited speakers and participants will discuss and examine the issue of gender gap in science, also drawing on the conclusions of the Conference "A Global Approach to the Gender Gap in Mathematical, Computing, and Natural Sciences: How to Measure It, How to Reduce It?", held in November 2019 at the Abdus Salam International Centre for Theoretical Physics (ICTP).
The event is organized in partnership with the International Council of Science, and will be held in English and French. It will be open to UNESCO Permanent Delegations and staff members, scientists and partners from the private sector based in Paris."
UNESCO website
January 2020
JOIN THE UN75 CONVERSATION: HERE'S HOW!
IT'S OUR WORLD. AND OUR FUTURE. SO IT'S TIME FOR EVERYONE, EVERYWHERE TO TALK ABOUT WHAT WE WANT OUR FUTURE TO BE.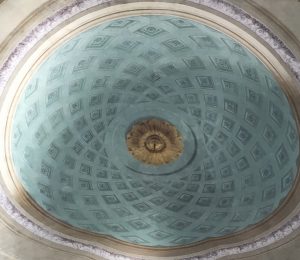 "To mark its 75th anniversary in 2020, the United Nations is igniting a people's debate, UN75. Launched by UN Secretary-General António Guterres, it promises to be the largest and furthest-reaching global conversation ever on building the future we want.
In a world of dramatic changes and complex challenges, from the climate crisis to population shifts to the unknown course of technology, we need collective action more than ever before. Through UN75, the United Nations will encourage people to put their heads together to define how enhanced international cooperation can help realize a better world by 2045, the UN's 100th birthday.
At this pivotal moment in history, UN75 asks three big questions:
Anyone can join the conversation. Online and offline, in formal and informal dialogues, UN75 will involve as many people as possible, ideally in all 193 UN Member States. Together, they will share their hopes and fears, assess current and future risks and opportunities, and source solutions for global cooperation.
Parallel global opinion polling and media analysis will provide statistically representative data. Consolidated views and ideas will be presented to world leaders and widely disseminated.
For the United Nations, UN75 will be a year of listening and learning. UN organizations, country teams and key stakeholders will have pivotal roles in taking three actions:
1.
WHAT KIND OF FUTURE DO WE WANT TO CREATE?
2.
ARE WE ON TRACK?
3.
WHAT ACTION IS NEEDED TO BRIDGE THE GAP?"
UN website