UN 2021:
December 2021:
First meeting of Scientific Advisory Group for the Origins of Novel Pathogens (SAGO)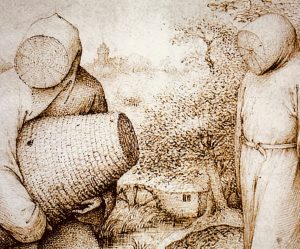 "As per established WHO procedures for advisory expert groups, SAGO meetings will not be public! WHO will provide updates on their work as appropriate.  
The group agreed to meet frequently and focus urgently on advising on the overarching framework to study the emergence of novel pathogens, as well as to rapidly undertake an assessment of the current understanding of the origins of SARS-CoV-2 , the virus that causes COVID-19.
SAGO is composed of experts acting in a personal capacity and will work with additional experts from various technical areas as needed. 
In its capacity as an advisory body to WHO, the SAGO will have the following functions, as per its terms of reference:  
To advise WHO on the development of a WHO global framework to define and guide studies into the origins of emerging and re-emerging pathogens of epidemic and pandemic potential;  

To advise WHO on prioritizing studies and field investigations into the origins of emerging and re-emerging pathogens of epidemic and pandemic potential, in accordance with the WHO global framework described in point (1) above;  

To provide information and views to assist the WHO Secretariat in the development of a detailed work plan of the SAGO." WHO website
November 2021:
2 November: the 'International Day to End Impunity for Crimes against Journalists' (IDEI)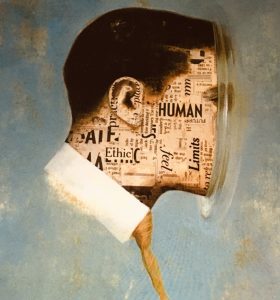 "Between 2006 and 2020, over 1,200 journalists have been killed around the world, with close to 9 out of 10 cases of these killings remaining judicially unresolved, according to the UNESCO observatory of killed journalists, impunity leads to more killings and is often a symptom of worsening conflict and the breakdown of law and judicial systems. UNESCO is concerned that impunity damages whole societies by covering up serious human rights abuses, corruption, and crime. Governments, civil society, the media, and everyone concerned to uphold the rule of law are being asked to join in the global efforts to end impunity.
It is in recognition of the far-reaching consequences of impunity, especially of crimes against journalists, that the United Nations General Assembly adopted Resolution A/RES/68/163 at its 68th session in 2013 which proclaimed 2 November as the 'International Day to End Impunity for Crimes against Journalists' (IDEI). The Resolution urged Member States to implement definite measures countering the present culture of impunity. The date was chosen in commemoration of the assassination of two French journalists in Mali on 2 November 2013.
IDEI 2021 MAIN CELEBRATION
The main event to celebrate the 2021 International Day to End Impunity for Crimes against Journalists will be a hybrid format high-level roundtable discussion, organized by Ossigeno per l'informazione and supported by UNESCO, on 3 November 2021 at the Syracuse International Institute for Criminal Justice and Human Rights in Syracuse, Italy. The event will provide a platform for dialogue among prosecutors and journalists on prevention and protection measures to address the safety of journalists, and it will highlight the instrumental role of prosecutorial services in investigating and prosecuting not only killings, but also threats of violence against journalists." UNESCO website
October 2021:
UNESCO warns 117 million students around the world are still out of school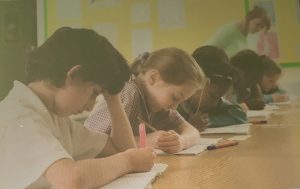 A year and a half since the COVID-19 pandemic caused unprecedented global school closures, many students have been able to resume in-class learning, but millions have yet to return to the classroom. Schools are now fully open in 117 countries with a combined learner population of 539 million ranging from pre-primary to secondary levels. This represents 35% of the total student population across the world, compared to 16% who returned to school in September 2020, when schools were only open in 94 countries.
117 million students, representing 7,5% of the total student population, are still affected by complete school closures in 18 countries. The number of countries with partly open schools has declined from 52 to 41 over the same period. Schools have remained closed for a total period of 18 months in five countries, accounting for 77 million students. In all countries having experienced prolonged full school closures, education was provided through a combination of online classes, printed modules, as well as TV and radio lessons.
UNESCO and its Global Education Coalition partners have been advocating for the safe reopening of schools, urging full closures to be used as a measure of last resort.
Since the onset of the pandemic, schools were completely closed for an average of 18 weeks (4.5 months) worldwide. If partial closures (by locality/educational level) are factored in, the average duration of closures represents 34 weeks (8.5 months) worldwide, or nearly a full academic year.
Prolonged and repeated class and school closures during the past two academic years have resulted in learning losses and increased drop-out rates, impacting the most vulnerable students disproportionately.
Schools in most countries have adopted some forms of sanitary protocol such as wearing masks, using hand sanitizers, improving ventilation and social distancing which were also key to re-opening schools last year. Some countries have also introduced large scale testing as well as temporary classroom and school closures when the virus is detected."
UNESCO website
Summer 2021:
September
Global Media and Information Literacy Week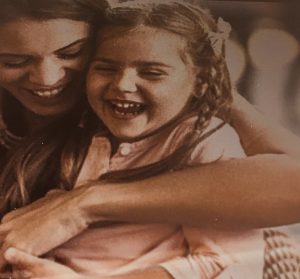 "Global Media and Information Literacy Week, commemorated annually, is a major occasion for stakeholders to review and celebrate the progress achieved towards "Media and Information Literacy for All".
UNESCO and members of the UNESCO Media and Information Literacy Alliance are calling partners all over the world to promote Global Media and Information Literacy Week by organizing and registering events/activities online or offline. Together with its Feature Events (International Media and Information Literacy and Intercultural Dialogue Conference and Youth Agenda Forum), Global Media and Information Literacy Week links up local events around the world to promote Media and Information Literacy connections across disciplines, professions and borders." UNESCO website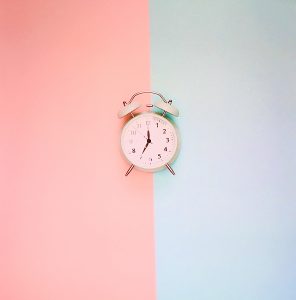 June 2021:
The road to a lasting peace: Leveraging the power of youth for peace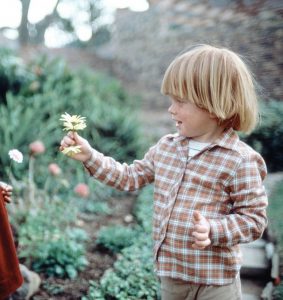 "By 2030, the number of persons 15-24 years of age is projected to grow to nearly 1.3 billion.

Around 87 per cent of youth live in developing countries, and 30 per cent live in fragile and conflict-affected countries.

Young people are key agents of change in building just and peaceful societies."
UN website
May 2021:
Oceans Filling with Plastic
"Nature is suffering. Oceans filling with plastic and turning more acidic. Extreme heat, wildfires and floods, as well as a record-breaking Atlantic hurricane season, have affected millions of people. Now we face Covid-19, a worldwide health pandemic link to the health of our ecosystem.
Climate change, man-made changes to nature as well as crimes that disrupt biodiversity, such as deforestation, land-use change, intensified agriculture and livestock production or the growing illegal wildlife trade, can increase contact and the transmission of infectious diseases from animals to humans like Covid-19.
From one new infection disease that emerges in humans every 4 months, 75% of these emerging diseases come from animals, according to UN Environment. This shows the close relationships between human, animal and environmental health.
Ecosystems support all life on Earth. The healthier our ecosystems are, the healthier the planet – and its people. Restoring our damaged ecosystems will help to end poverty, combat climate change and prevent mass extinction. The UN Decade on Ecosystem Restoration, which will officially launch with World Environment Day 2021 (5 June), will help us stop, halt, and reverse the degradation of ecosystems on every continent and every ocean. But we will only succeed if everyone plays a part."
UN website
April 2021:
UN World Water Development Report 2021 'Valuing Water'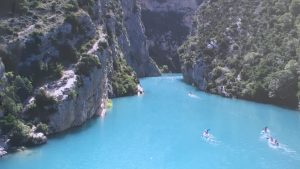 "United Nations World Water Development Report (WWDR) 2021, published by UNESCO on behalf of UN-Water, shows that the inability to recognize the value of water is the main cause of water waste and misuse. Despite the difficulty of attributing an objective and indisputable value to a resource which is fundamental to life, it seems necessary to examine water's various dimensions in order to understand the various aspects of its "value". This is especially true in times of growing scarcity and against the backdrop of population growth and climate change.
"Water is our most precious resource, a 'blue gold' to which more than 2 billion people do not have direct access. It is not only essential for survival, but also plays a sanitary, social and cultural role at the heart of human societies," says the Director-General of UNESCO, Audrey Azoulay.
This year's WWDR addresses the question of the value of water. It shows that waste and careless use stems from the fact we all too often think of water exclusively in terms of its cost price, without realizing its tremendous value, which is impossible to price.
"The devastating effects of the COVID-19 pandemic remind us of the importance of having access to water, sanitation and hygiene facilities, and highlight that far too many people are still without them. Many of our problems arise because we do not value water highly enough; all too often water is not valued at all," says Gilbert F. Houngbo, Chair of UN-Water and President of the International Fund for Agricultural Development (IFAD).
The value of water is certainly incalculable and limitless, since life cannot exist without it and it has no replacement. This is perhaps best illustrated by the widespread enthusiasm for the idea that traces of water can be found on Mars, or the fact that we think of water and life as interchangeable when studying other planets." UN website
March 2021:
The state of the world's sanitation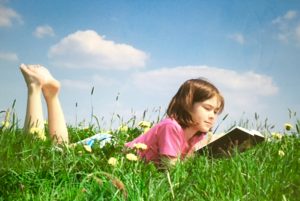 To achieve universal sanitation, we need greater investment and higher rates of sanitation coverage.
"The world is alarmingly off-track on delivering universal access to safe sanitation. For billions of people, toilets and sewage systems are still out of reach. Those living in poor and rural communities are at most risk of being left behind.
Over 700 children die every day from diarrhoea caused by unsafe water, sanitation, and poor hygiene. Over half the world's population uses sanitation services that leave human waste untreated, threatening human health. Meanwhile, 673 million people still practice open defecation and an estimated 367 million children attend a school with no sanitation facility at all.
Everyone is entitled to sanitation services that are affordable and accessible, and provide privacy, dignity and safety. This not only improves society's health but also leads to better economic and social development.
Talking about toilets may be awkward, but we need to act now and double our efforts if we are to eliminate open defecation. While the challenges are significant, meeting the goal of universal sanitation by 2030 is possible – with greater investment, sustained effort and increased rates of sanitation coverage.
Many countries have made rapid progress in access to sanitation, transforming lives, the environment, and their economies, all within one generation." UNICEF website
February 2021:
Recover and revitalize education for the-19 generation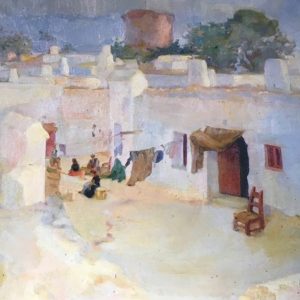 "The International Education Day occurs in the wake of the COVID-19 pandemic that led to a global learning disruption of unprecedented scale and severity. The closure of schools, universities and other learning institutions, as well as the interruption of many literacy and lifelong learning programmes, has affected the lives of 1.6 billion students in over 190 countries. As a new year begins, now is the time to step up collaboration and international solidarity to place education and lifelong learning at the centre of the recovery and the transformation towards more inclusive, safe and sustainable societies.
Capturing the spirit of the International Day of Education, UNESCO and partners have spearheaded the learning planet festival to celebrate learning in all contexts and share innovations that fulfil the potential of every learner, no matter what their circumstances. The winners of an essay contest of « Le Petit Prince » will be unveiled as part of the Day's celebrations." UN website
January 2021:
Monitoring
World Heritage site closures
Introduction to the global map
on the closure of World Heritage sites
due to Covid-19
In the wake of the Covid-19 pandemic, many governments have taken measures to restrict movements of people and access to certain areas.
This includes the closure of natural and cultural World Heritage sites in the 167 countries they are located in. Please consider the following when reviewing the map:
The World Heritage Convention has been ratified by 193 States Parties but only 167 countries have properties on UNESCO's World Heritage List;

The List includes a total of 1,121 natural, cultural and mixed World Heritage sites;

In some countries with federal systems there may be a different approach for certain areas within the country;

For some types of sites such as city centres, urban ensembles or agricultural landscapes access may be still possible to certain public areas of the sites, while other parts of the site may be closed, including site museums, visitor centres, religious or emblematic buildings;

For some countries, sites are being re-opened;

While sites are closed, monitoring activities by site management may continue, especially for natural sites, including by anti-poaching units, monitoring by satellite images or drones and emergency interventions, for example in case of fires." UNESCO Website